Welcome to Quilting Affection Designs
Are you a fan of pieced quilts and looking for fresh, unique patterns? Quilting Affection Designs offer specialized quilt patterns featuring the precision of the Studio180 Design tools. Each pattern includes fully detailed, colored instructions and diagrams for both Right and Left Handed people.  Every design has been divided into manageable steps that will enable you to finish your beautiful quilt and build confidence to tackle the next project.
Retailers:
We welcome Wholesale Orders, on all our patterns. Click on the Wholesale tab to get more information.
Precision Block Academy
Achieve Perfect Points Every Time With The Studio 180 Design Tools in the Precision Block Academy.

The Precision Block Academy is for confident beginners to intermediate quilters who understand sewing basics but want to sharpen their skills. It's designed for anyone, whether you're just learning about the tools or you've been using them for years. You will learn how to apply your skills to most pieced quilts you make. Click Link Below for more information.
Learn More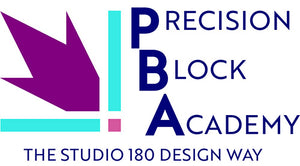 Block Party Blocks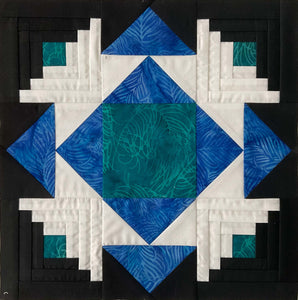 Block Party Block #26 - Revolving Stars With Revolving Stars, you can play with Studio 180 Design basics like Corner Beam, Wing Clipper, and Tucker Trimmer. Start with the Star block in...
Testimonials
I want to thank you for your amazing gift! I am completing the Garden Enchantment Quilt a little behind the game but I am in love with your approach and the clarity of your instructions! I spent 5 years on my last quilt, looking for the right fabric, figuring things out and struggling through learning new techniques. I spent much of the time overwhelmed and discouraged I'd never get it done! I feel so confident and know I will get this done because of how it's broken down into clear, doable parts that make it a joy to quilt again! Thank you!  ~Faye